Invite Kathy Beckwith to Inspire Your Organization!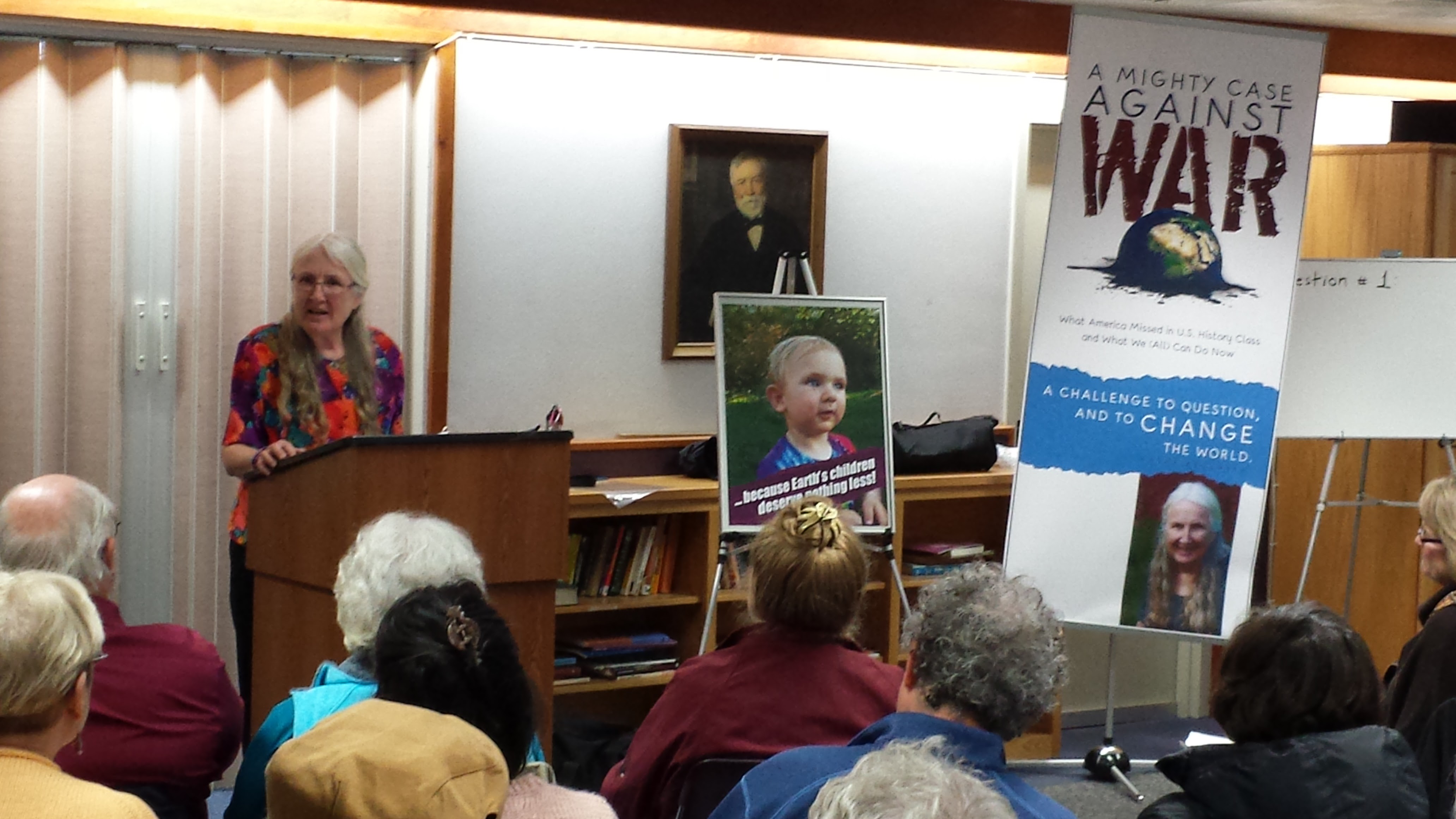 "Two Passions for Peace & Justice: Kids Mediating for Kids and A World Beyond War"
Kathy Beckwith will share stories from her experience working as a school mediation trainer and mediation coach for over three decades. She says, "Youth are amazingly creative and compassionate, and become heroes when we give them the tools to resolve conflict through mediation. And the 'heroes' are not just the mediators!" Yet Kathy has also learned through startling conversations with youth, that they and their attitudes toward violence are impacted deeply by their picture of war – one she believes is more hype than reality, and is undermining the work of learning to resolve conflict without violence – in our homes and schools and in our world. Kathy will share some of the research she has done for her book, released in December 2015, A MIGHTY CASE AGAINST WAR: What America Missed in U.S. History Class and What We (All) Can Do Now, and will challenge us with questions that she believes can change the world.
Book Discussion: Encounter: When Religions Become Classmates – From Oregon to India and Back
Kathy can also participate in or facilitate a book discussion on her novel, Encounter. She can follow your discussion group's usual agenda, or present an agenda she likes to use that includes book-related activities. Questions the book raises will be explored. Kathy can also spark discussion about topics from the story. Themes include:
Diversity (as in "way more than I'm used to")
Running, rock-climbing, bouldering and why those things worked their way into this story
Service-learning projects of various kinds – for teens/pre-teens and adults
How to manage when things go so wrong…
Ways of discovering that the world is yours – for keeps!
The Beckwiths 2023 return to India and the school that inspired this story.
For more information about speaking fees and availability please Contact Kathy here.